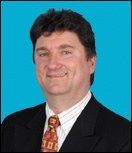 Bob Berry
Chief Executive Officer
DPS Telecom
In my experience, clients who think hard about cost justification have a more important concern than just price. They want to make sure that they're not spending their company's money on a system that doesn't work as advertised. That's smart. You have to be careful when working with equipment vendors, especially on protocol mediation projects.
Most vendors can't support all your legacy equipment, and they don't have the development capabilities to make integration work. Some vendors will charge you large NRE (non-refundable engineering) fees upfront for custom work and give no guarantee that the resulting product will meet your performance requirements.
Personally, I think that's a lousy way to do business. I give all my clients a 30-day guarantee: If my product doesn't completely satisfy you, return it for a full refund. If I can't give you a solution, I don't want your money. If I'm doing custom work for you, I don't expect you to pay for it until I've proven that it works to your satisfaction. Very few vendors will make that guarantee. But you need to demand the best level of service from your vendor to ensure that your SNMP implementation is 100% successful.
Learn SNMP the Easy Way: Attend DPS Telecom Factory Training
"DPS Factory Training is a big help in not feeling intimidated by your network monitoring system. It's excellent - presented in the right way and tailored to the needs of the class."

- Bill Speck, 3 Rivers Telephone
Learn network alarm monitoring in-depth in a totally practical hands-on class. The DPS Telecom Factory Training Event will show you how to make your alarm monitoring easier and more effective. You'll learn SNMP alarm monitoring, ASCII alarm processing, derived alarms and controls, and how to configure automatic email and pager notifications. DPS training is the easiest way to learn alarm monitoring, taught by technicians who have installed hundreds of successful alarm monitoring deployments
For dates and registration information, call 1-800-693-3314 today or go to www.dpstelecom.com/training.