Successfully Implement SNMP Monitoring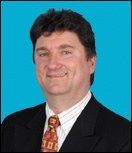 Bob Berry, CEO
DPS Telecom
Most SNMP guides out there are either written specifically for IT professionals or contain irrelevant information for telecom industry professionals like you.
"All other existing SNMP reference books are theoretical treatises written for IT techs who manage computer networks," said DPS Telecom CEO Bob Berry. "There's nothing for the telecom manager who needs carrier-grade or better visibility of telephony equipment and remote site environments, and needs to install an alarm system on time and on budget.
Are you Spending Valuable Time Searching for a Concise, Comprehensive SNMP guide that Answers all Your SNMP questions?
Most vendors simply do not have the time or the expertise to prepare an SNMP resource guide that can be used as a daily reference.
This is of great importance as SNMP plays a big role in making your network alarm monitoring cost-effective and increasing the reliability of your network. A high-quality SNMP RTU provides you with intelligent alarm management that also provides effective full visibility of your network.
Do you know what essential features you need in an SNMP RTU?
Your client sites need to be constantly monitored and the capability to collect alarms from your sites is vital to all your practical network and facilities monitoring operations. So, how do you find the best SNMP RTU for your network? This SNMP tutorial provides you with a list of what to look for in an effective SNMP RTU, including:

Discrete alarm inputs
Analog alarm inputs
Ping alarms
Control Relays
The SNMP Tutorial provides you with an overview of SNMP. The content is entirely practical in nature, explaining how SNMP can improve your network management in real-world scenarios. Having such SNMP information at your disposal will prepare you and your company for future deployments and give you the most relevant information to make the best decisions.
You now have a concise guide to solving the practical problems of deploying SNMP alarm monitoring at your fingertips
Need more than a simple overview of basic SNMP knowledge? The SNMP white paper also covers more advanced SNMP topics, including the Management Information Base (MIB) format, SNMP packet types and structures, and layered communication.
With a glossary of SNMP terms that's been updated with new SNMPv3 terminology, the SNMP Tutorial is your valuable daily reference. If you're preparing to deploy SNMP, the white paper also includes an SNMP product guide of the best SNMP monitoring solutions available.
The SNMP tutorial also provides you with what you need to know on how to:
Use protocol mediation to integrate older, non-SNMP equipment with an SNMP alarm system - eliminating the huge expense of a forklift replacement and preserving your investment in your existing alarm gear.
Transport SNMP data over serial and modem connections - you can implement SNMP monitoring immediately while avoiding the high cost of installing IP networking at all your remote sites.
Correctly evaluate SNMP equipment - don't fall into the trap of replacing your current alarm system with a less capable SNMP system.
Gradually replace non-SNMP remote telemetry units (RTUs) with new, SNMP RTUs - avoiding the immense manpower costs of a wholesale replacement.
Gradually upgrade remote sites to IP networking - modernize your infrastructure over several budget cycles without wasting money.
"This guidebook is unique. It takes you step by step through SNMP deployment," said Berry. "This tutorial shows you how to get the best possible network visibility while avoiding pitfalls that can create delayed installations, cost overruns and reduced monitoring capability."
New SNMPv3 provides enhanced security
This SNMP tutorial has also been updated with the latest information on SNMPv3, the most advanced version of SNMP. SNMPv3 provides even greater security. The tutorial provides you with the information you need to see if SNMPv3 is right for you.
SNMP Tutorial is just a click away
Having the right information will save you time and money when you migrate to SNMP. So, download this SNMP White paper now.