Convert TBOS Data Into Detailed SNMPv3 Traps...
What if there was a way for you to fully capture TBOS data from your equipment and convert it to contemporary SNMP traps (even SNMPv3)? Imagine a versatile mediation device that works with any TBOS gear and can offer 24/7 pager and email notifications -even without a master. A powerful tool like this would make your monitoring more productive and slash your alarm response time!
The NetMediatorT2S G5 includes all this, plus the ability to monitor all your TBOS points from a Web interface. The NetMediatorT2S G5 is a LAN-based, SNMP/DCPx RTU with all the tools you need to manage your remote sites. All your TBOS data can be converted to either SNMPv1, v2c and v3 traps using NetMediator's predefined templates - or you can make your own! The NetMediatorT2S G5 features built-in alarm monitoring, paging, and email capabilities. You may not even need to buy a master for small to medium networks!
With the NetMediatorT2S G5, you can:
Mediate TBOS to SNMP (v1, v2c, or v3)
Monitor 32 or 64 discrete alarms, 32 ping alarms, and 8 analog alarms
Control remote site equipment via multiple ports and up to 64 devices
Manage your remote site from anywhere using the built-in Web Browser Interface
Report alarms to multiple SNMP managers or the T/Mon NOC master
Report alarms via LAN or dial-up connection
Send pager and email alarm notifications automatically 24/7
Forward DCP and SNMP control commands to TBOS devices
Connect multiple concurrent users via Telnet over LAN to telecom switches, servers, radios, PBXs and other equipment
Monitor discrete and analog threshold alarms
Ping IP network devices and verify that they're online and operating
Support serial baud rates up to 115,200
Call DPS Telecom today at 1-800-693-0351 and see how the NetMediator T2S G5 will provide you with complete, SNMP site management.
Call 1-800-693-0351 to receive a:
Price quote
Free web demonstration
ROI estimate
DPS is here to help.
1-800-693-0351
Have a specific question? Ask our team of expert engineers and get a specific answer!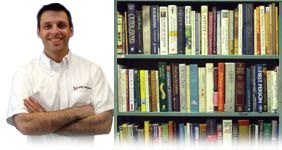 Get a Fast Answer!
Click here for more information.
Having trouble finding the perfect solution?
Get Help
No other network on the planet is exactly like yours. We manufacture hundreds of product variations per year that are customized to our clients' exact spec, all while providing training, tech support, and upgrade availability.
Send us a quick online message about what you're trying to accomplish. We'll give you a call and work with you to design a perfect-fit solution for your network.
| | |
| --- | --- |
| Hours: | Monday - Friday |
| | 7:00 a.m. - 6:00 p.m. PST |
| Tech Support: | (559) 454-1600 / support@dpstele.com |
| Sales: | Domestic: (800) 693-0351 |
| | International: 1+ (559) 454-1600 |