Two Global SNMP Managers: Configure two different trap addresses and your alarms are automatically sent to primary and secondary SNMP managers.
Global Support for Dual SNMP Managers - More Flexible Alarm Reporting
NetGuardian 4.0 supports sending all SNMP TRAP and INFORM notifications to two global SNMP managers. This makes it easier to configure a secondary SNMP manager and frees up your NetGuardian configuration for more notification devices and more flexible alarm reporting.
To use this feature, simply specify two Trap Addresses in the NetGuardian's SNMP configuration. All alarms that are configured to send a TRAP or INFORM will automatically be forwarded to both SNMP managers. It's easy and automatic.
This frees up more of your NetGuardian configuration for more notification devices. You can configure up to eight additional notification devices (more SNMP managers, a T/Mon NOC, text messaging, pager or email). Plus you can configure up to four separate notifications for each alarm.
For example, you can easily send an alarm to your primary SNMP manager at the NOC; to a secondary backup SNMP manager at another location; to the pager of the on-call technician; and the email in-box of the technician's supervisor.

Alarm Point Groups: Sort NetGuardian alarm points by severity, equipment type or any other criteria you choose.
Alarm Point Grouping Provide Severity Levels, Custom Virtual Alarms and More
Another big new feature in NetGuardian 4.0 is customized Alarm Point Grouping. Each NetGuardian alarm point can be assigned to one of eight groups, which are identified with a user-defined label. This adds an amazing amount of flexibility to how you view and use your alarm data at the RTU level. Some of the ways you can use Alarm Point Grouping include:
Alarm Severity Levels: Most users will want to use Alarm Point Grouping to indicate alarm severity levels, like Critical, Major, Minor and Status. NetGuardian 4.0 indicates alarms' assigned severity level in a variable binding within the SNMP TRAP or INFORM message - so you can easily sort your alarms by severity within your SNMP manager.
Two Sets of Alarm Severity Levels: Since you have eight alarm groups to work with, you can easily create two different sets of severity levels. For example, you could separate power alarms (rated from Critical to Status) from environmental alarms (also rated from Critical to Status)
Custom Virtual Alarms: With NetGuardian 4.0's Alarm Point Grouping, you can create custom virtual alarms based on easy formulas like "all Security alarms" or "Critical power alarms." These virtual alarms are easily mapped to any NetGuardian or NetGuardianDX control relay. For example, the NetGuardian may automatically turn on a generator when any critical power alarm occurs.
Greater Flexibility in Creating Custom Derived Controls: In earlier NetGuardian firmware, users had to specify each alarm point used in a Derived Control formula. NetGuardian 4.0 lets you create Derived Control formulas based on Alarm Point Groups.
Granular Pager and Email Notification: You can also use Alarm Point Grouping to selectively assign alarm points to specific pager and email notification recipients. If you like, you can be paged only for Critical or Major alarms - or you can send power alarms to a repair technician and intrusion alarms to a security guard.

Event Log: The NetGuardian Event Log can be selectively filtered by Alarm Point Group, or reset to clear old events.
Filter or Reset the NetGuardian Event Log
The NetGuardian Event Log has been enhanced to support new NetGuardian 4.0 features:
You can filter Event Log entries by Alarm Point Group, to see only the alarms you want.
You can reset the Event Log, to clear old alarms from the display.
You can reset the Event Log by Alarm Point Group; for example, clear power alarms while retaining intruder alarms.
Alarm Sync Makes Turnup and Testing Easy
NetGuardian 4.0 also provides a new command to resynchronize all alarms. This command clears all alarms, so that a new notification is sent for all standing alarms. You can easily test alarm connections during turnup without rebooting the NetGuardian unit.
DPS is here to help.
1-800-693-0351
Have a specific question? Ask our team of expert engineers and get a specific answer!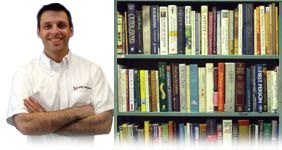 Get a Fast Answer!
Click here for more information.
Having trouble finding the perfect solution?
Get Help
No other network on the planet is exactly like yours. We manufacture hundreds of product variations per year that are customized to our clients' exact spec, all while providing training, tech support, and upgrade availability.
Send us a quick online message about what you're trying to accomplish. We'll give you a call and work with you to design a perfect-fit solution for your network.
| | |
| --- | --- |
| Hours: | Monday - Friday |
| | 7:00 a.m. - 6:00 p.m. PST |
| Tech Support: | (559) 454-1600 / support@dpstele.com |
| Sales: | Domestic: (800) 693-0351 |
| | International: 1+ (559) 454-1600 |