Application: Possible analog data sources that can be accepted by the analog card.

Application: Typical analog application to
T/MonXM via dedicated line with dial back up.
Voltage Source
Plant battery and AGC voltage fluctuations are two examples of voltage sources that may be monitored by the analog card. In addition to the threshold alarms generated, the analog card provides real-time absolute voltage measurements, both to the alarm master and at the front panel display.
Current Source
Many temperature, pressure and other transducers use a current loop principle. Current flow in the loop changes as the measured value changes. The analog card reads these current changes as a voltage across a 250 ohm shunt resistor on the input. The front panel display shows voltage, but the T/MonXM master or the T/KDA screen can show values in native units.
Analog Scaling and Offset
The Analog Card can make a measured input voltage smaller or larger (called scaling), shift its value range (called offset) and assign a units suffix (volts, degrees, PSI, etc.).
Specifications
Analog Inputs:
16
Conversion Bits:
12 bit ADC's
Input Voltage Scales:
-79.9 VDC to +79.9 VDC
Voltage Resolution:

0 to 5 V Range: 0.0015 V steps
4 to 14 V Range: 0.0038 V steps
13 to 30 V Range: 0.0082 V steps
29 to 79.9 V Range: 0.0183 V steps

Note: Range is automatically determined based on measured voltage and polarity. There is a 1 volt overlap between each range
Power Input:

-24 VDC Unit: -18 to -36 VDC, 200 MA @24 VDC
+24 VDC Unit: +18 to +36 VDC, 200 MA @ 24 VDC
-48 VDC Unit: -36 to -72 VDC, 150 MA @ 48 VDC

Analog Accuracy:
+/- 1.5%
Fuse:
1/4 Amp
Operating Range:
0 to +60 Degrees Celsius.
Option X5 -30 to +70 Degrees C
Humidity:
0% to 95% non-condensing
Options & Model Numbers
Description
Model Number
Network Interface Adapter
D-PC-770-10A-0V
"V" Option Numbers
Power Supply Voltage (V):
0 = Wide Range (-18 to -72 VDC),
2 = -24 VDC,
4 = -48 VDC,
DPS is here to help.
1-800-693-0351
Have a specific question? Ask our team of expert engineers and get a specific answer!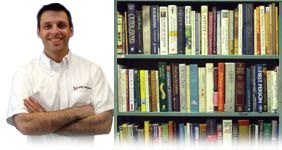 Get a Fast Answer!
Click here for more information.
Having trouble finding the perfect solution?
Get Help
No other network on the planet is exactly like yours. We manufacture hundreds of product variations per year that are customized to our clients' exact spec, all while providing training, tech support, and upgrade availability.
Send us a quick online message about what you're trying to accomplish. We'll give you a call and work with you to design a perfect-fit solution for your network.
| | |
| --- | --- |
| Hours: | Monday - Friday |
| | 7:00 a.m. - 6:00 p.m. PST |
| Tech Support: | (559) 454-1600 / support@dpstele.com |
| Sales: | Domestic: (800) 693-0351 |
| | International: 1+ (559) 454-1600 |