The Alarm Point Duplicator takes alarms from up to 32 devices and duplicates the alarms into two sets of 32 to be sent to separate alarm monitoring systems. This is useful if you have two existing monitoring systems that you need to support in parallel. You can send each alarm input into two systems using the two associated relays. The alarm is effectively duplicated.

Flow chart displaying the relay operation inside the Alarm Point Duplicator. Relays are set to NO, but can be configured (via software) to be NC.
Screenshots
The Alarm Point Duplicator includes an easy-to-navigate web interface that boasts several monitoring and control tools. Menus load very quickly, and alarm statuses update automatically without requiring a page refresh. Look below for screens of the new setup wizards that make it easy to configure notification schedules and manage alarms.


Duplicate 32 alarm points - The Alarm Point Duplicator can duplicate 32 alarm points into two identical groups of 32 alarms (64 alarm points total) to send to separate alarm systems.


Easy-to-Manage Alarms - Alarm points are easy to configure using the Alarm Point Duplicator's fast and intuitive web interface.

Versatile Notification Configuration - Custom notification schedules allow you to control when you and your team receive notifications.
DPS is here to help.
1-800-693-0351
Have a specific question? Ask our team of expert engineers and get a specific answer!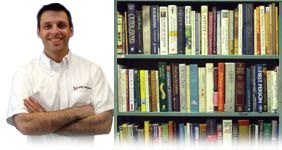 Get a Fast Answer!
Click here for more information.
Having trouble finding the perfect solution?
Get Help
No other network on the planet is exactly like yours. We manufacture hundreds of product variations per year that are customized to our clients' exact spec, all while providing training, tech support, and upgrade availability.
Send us a quick online message about what you're trying to accomplish. We'll give you a call and work with you to design a perfect-fit solution for your network.
| | |
| --- | --- |
| Hours: | Monday - Friday |
| | 7:00 a.m. - 6:00 p.m. PST |
| Tech Support: | (559) 454-1600 / support@dpstele.com |
| Sales: | Domestic: (800) 693-0351 |
| | International: 1+ (559) 454-1600 |