Image courtesy Pixabay
---
Sources: https://www.nwcg.gov/sites/default/files/publications/pms426-3.pdf https://www.firesafemarin.org/remote-fire-detection-cameras
http://www.libelium.com/wireless_sensor_networks_to_detec_forest_fires/ https://raws.nifc.gov/ https://www.nifc.gov/nicc/index.htm
http://catalogue.servirglobal.net/product?product_id=11 https://www.fs.fed.us/science-technology/fire/fire-research
https://www.firefighternation.com/articles/2013/06/using-surveillance-systems-for-wildfire-detection.html
https://gacc.nifc.gov/swcc/dc/nmsdc/documents/Dispatch/20170301%20ADFFM%20Radio%20Communicatins%20Guide%20and%20Channel%20Plan.pdf
https://journals.ametsoc.org/doi/pdf/10.1175/WAF-D-17-0121.1 https://www.ofcm.gov/publications/firewx/R34.pdf
https://www.fs.usda.gov/Internet/FSE_DOCUMENTS/stelprdb5298915.pdf https://www.nwcg.gov/committee/6mfs/communication
https://www.nwcg.gov/sites/default/files/publications/pms426-3.pdf
https://www.researchgate.net/publication/260792296_A_Review_on_Forest_Fire_Detection_Techniques
https://journals.sagepub.com/na101/home/literatum/publisher/sage/journals/content/dsna/2014/dsna_10_3/2014_597368/20170119/images/large/10.1155_2014-597368-table3.jpeg
https://journals.sagepub.com/na101/home/literatum/publisher/sage/journals/content/dsna/2014/dsna_10_3/2014_597368/20170119/images/large/10.1155_2014-597368-table2.jpeg https://www.sciencedirect.com/science/article/pii/S1877705812032201
http://www.paratronic.info/uk/contenus/actualite.php?IDL=6&IDA=33 http://www.rroij.com/open-access/forest-fire-detection-system-ffds-.php?aid=47744
https://www.mercurynews.com/2018/11/09/wildfire-detection-how-tech-and-artificial-intelligence-are-joining-the-fight/
https://news.berkeley.edu/2019/04/15/early-warning-for-wildland-fires-there-could-be-an-app-for-that/
https://www.growveg.com/guides/using-wood-ash-in-the-vegetable-garden/
https://foresthistory.org/research-explore/us-forest-service-history/policy-and-law/fire-u-s-forest-service/u-s-forest-service-fire-suppression/
https://www.thoughtco.com/serotiny-and-the-serotinous-cone-1342894
DPS is here to help.
1-800-693-0351
Have a specific question? Ask our team of expert engineers and get a specific answer!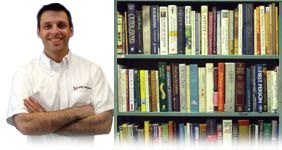 Get a Fast Answer!
Click here for more information.
Having trouble finding the perfect solution?
Get Help
No other network on the planet is exactly like yours. We manufacture hundreds of product variations per year that are customized to our clients' exact spec, all while providing training, tech support, and upgrade availability.
Send us a quick online message about what you're trying to accomplish. We'll give you a call and work with you to design a perfect-fit solution for your network.
| | |
| --- | --- |
| Hours: | Monday - Friday |
| | 7:00 a.m. - 6:00 p.m. PST |
| Tech Support: | (559) 454-1600 / support@dpstele.com |
| Sales: | Domestic: (800) 693-0351 |
| | International: 1+ (559) 454-1600 |