Take Control of Your Monitoring at the T/Mon Users Group at DPS Headquarters
Dramatically Enhance Your Monitoring by Influencing Future T/Mon Updates
Why Attend the T/Mon Users Group?
Tell DPS engineers exactly what you want in future T/Mon updates
Share your alarm monitoring best practices with the User Group
View the DPS Roadmap for T/Mon developments
If you are in charge of your company's important network operations, DPS needs your input! If you have ideas for upgrades, the T/Mon Users Group gives you a voice.
The T/Mon Users Group Is Your Chance to Get the Exact Monitoring Functionality You Need
The T/Mon Users Group enables DPS to better serve our growing client base. "By inviting our clients here to our headquarters, we're able to learn about the unique monitoring challenges they face," says DPS CEO Bob Berry.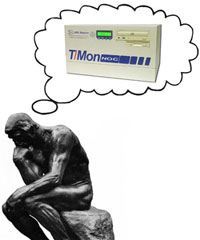 All T/Mon administrators & network managers are invited to join DPS staff and other T/Mon users at DPS Telecom Headquarters in Fresno, California from October 8-9, 2009. Attending the session will give you a special first look at the DPS roadmap for future T/Mon developments, allowing you fine-tune your monitoring goals.
The DPS Engineering Team Wants Your Input
Those who attend the Users Group will be able to present and vote for new T/Mon feature ideas. You will also brainstorm features with the engineering team, technical support staff, and fellow T/Mon users.
To make the User Group's ideas a reality, DPS Telecom will commit a percentage of it's engineering resources expressly to client ideas generated at the October meet-up. "We're looking forward to a productive and insightful meeting," says DPS Telecom President Eric Storm. "The session will be especially beneficial to everyone attending, including our engineers. Historically, our best feature ideas come directly from our clients."
Who Should Attend the T/Mon Users Group?
If you are in charge of your company's important network operations, you need to attend the T/Mon Users Group. You'll have the opportunity to influence the future of your monitoring. You'll also get to share best practices with colleagues in charge of similar networks.
Learn Even More T/Mon Applications at Factory Training this October
The Users Group meeting immediately follows an advanced, 3-day Factory Training course featuring instruction from DPS engineers and tech support staff members on complex ASCII and SNMP concepts. The course ends Wednesday, allowing for 2 full days dedicated to the T/Mon Users Group meeting. While DPS can accommodate a fairly large user group attendance, seating is extremely limited for the Advanced Factory Training course in October. Register today to guarantee your spot at both events.
Register Now for the T/Mon Users Group - The Meeting Begins on October 8-9, 2009!
To register for the 2-day T/Mon Users Group in October, please complete the online registration form. You can register several participants from your company. If you'd like more information, call Carina Portillo, your T/Mon Users Group Hostess at 1-800-693-0351.
We look forward to seeing you all out here!
To receive a price quote or ROI analysis...
Call 1-800-693-0351