The Basics of DNP3 SCADA
Distributed Network Protocol 3 (DNP3) SCADA monitoring systems provide staff visibility of their DNP3 SCADA actions. The DNP3 is used within SCADA systems in the utility and power industries.
DNP3 Facilities Communication in DNP3 SCADA Systems
DNP3 SCADA system gear is able to talk with each other using the open DNP3 SCADA communications protocol. Prior to the development of DNP3, these system components were unable to talk. This stopped network operators from deploying SCADA gear made by a lot of vendors within their operations. This was a problem when a vendor dropped support for a product, as there was no way of mediating the communications.
Because DNP3 SCADA is open-source, all vendors are able to use the protocol when making SCADA gear. With a DNP3 SCADA monitoring system, staff can view these communications through their masters.
DNP3 SCADA Alarms are Collected by RTUs (Remote Telemetry Units) and Forwarded to the Master
DNP3 SCADA alarms are collected from SCADA system components by RTUs. These alarms are then forwarded up to the master station or HMI. There they are mediated into a human-readable form for the network operator. Once this mediation is done, staff can view their SCADA alarms in the DNP3 master software browser.
The DNP3 SCADA master will also send these alarms in pager and email alerts to network techs. By giving these techs with single locations of DNP3 SCADA system issues, they are able to quickly bring the SCADA operation back online. With the high tech RTU features, this helps to reduce lost revenues due to network downtime.
The most advanced DNP3 master stations will also be able to support multiple open and even proprietary legacy protocols. This allows you to combine all your DNP3 events with your other network alarms.
By bringing all your monitoring events into a single master, you will reduce labor, equipment, and other operational costs. All of that is related to having many different masters. This will also reduce your chances of missing an important alarm while trying to keep an eye on different windows or workstations.
Monitor Your DNP3 SCADA System with a NetGuardian 832A
The NetGuardian 832A RTU allows staff to monitor their DNP3 SCADA systems better. These remotes provide network visibility through advanced tech. Each remote supports up to 32 discrete alarms, 8 analog sensors, and 8 control relays.
This allows you to collect large amounts of DNP3 SCADA alarms. While also monitoring important environmental, voltage, and battery-level values using the analog alarm inputs.
Derived controls also allow staff to pre-program responses to certain DNP3 SCADA alarm combinations. This functionality gives you added network reliability by resolving DNP3 SCADA operation problems immediately. To achieve increased productivity with a more reliable network, you need advanced monitoring gear, such as the NetGuardian 832A.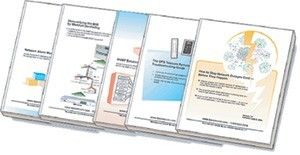 Download the SCADA White Paper
Related Products:
NetGuardian 832A RTU
Related Topics: DNP3
DNP3 Communications
DNP3 Protocol