T/Mon LNX: A Proven PBX Monitoring Tool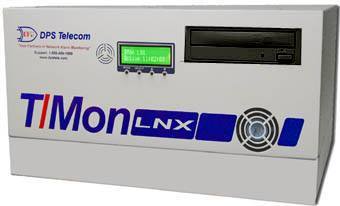 T/Mon LNX will break down the ASCII text messages from your PBX and convert them to computer-readable alarms that can trigger on-screen alerts, email notifications, text messages to your cell phone, and other notification types...
For PBX monitoring applications, T/Mon's most important ability is its ASCII Text Processor software module. In fact, PBX monitoring is the reason that the ASCII Text Processor was created.
In theory, ASCII text messages are a good idea. They're human-readable, so anyone can simply monitor a printed or on-screen view of new alerts from your PBX. The problem, of course, is that humans are not as reliable as a computer for monitoring purposes. People have to take breaks and sleep, and they can get distracted. And even a 100% reliable person who never has to sleep or use the restroom still has to get paid every hour. That's what makes computer-based monitoring of text-based alarms so important.
It's the rare ability to break down virtually any text message - using rules you specify - that makes T/Mon such a powerful PBX monitoring tool. A alarm message that's been analyzed by T/Mon can automatically trigger alerts based on the severity of the alarm. You can get an email or a text message for important PBX alarms while you're at home, but you won't be bothered by less important issues that can wait until tomorrow.
Here's an quick diagram of the process T/Mon uses to interpret an incoming ASCII message from your PBX:

T/Mon is an excellent PBX monitoring tool, but it's likely that you'll be able to use it for other monitoring needs as well. For more details, visit the T/Mon LNX overview page.