Sign Up For DPS Factory Training
Register today for the next Factory Training Event held at DPS Telecom headquarters in Fresno, California. Act now - class sizes are kept small to allow individualized instruction customized for your DPS equipment and application. You'll get answers to your questions that are much easier to address in a classroom setting. The class also acts as a DPS Users Group, where you'll tell DPS how to make equipment that works better in your network.
"At all my other training sessions, I've been nothing but a number. I'd never been to an environment that was so welcoming."
-
Glenn Greg
, CT Communications
Read about Startec Global's training experience at DPS.
Sign up for the next DPS Telecom Factory Training Event
Call: 1-800-693-0351 or complete the form below to reserve your factory training spot.
Please reserve your place in advance - class size is limited to 15 attendees.
Factory Training Classes are $495 per person or
Free with your TMon Gold Plan (Maintenance Agreement)
Reserve your seat today!
Factory Training Events
Aug 20 - Aug 23, 2018
Sep 10 - Sep 12, 2018 (Advanced Class)
Oct 1 - Oct 4, 2018
Nov 5 - Nov 8, 2018
2018 Factory Training Events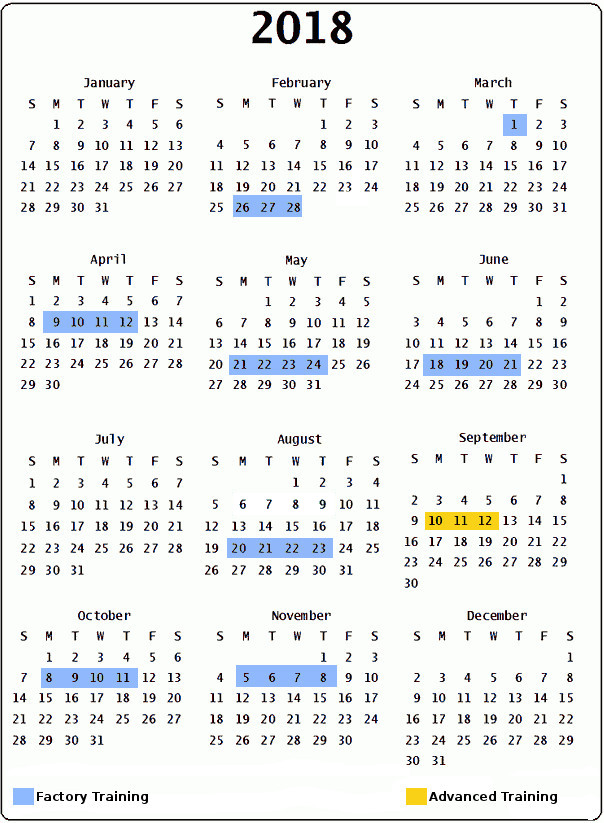 NOTE: ALL classes and locations are subject to change and/or cancellation.
Most classes are located at DPS Headquarters in Fresno, CA. Only those noted on map are off-site.
We've carefully crafted DPS Factory Training for the last 15 years to give you all of the skills you need to effectively operate network monitoring equipment at your company. In just a few days (in sunny California), you'll learn about NetGuardian RTUs, the T/Mon master station, and SNMP protocol.