Download White Paper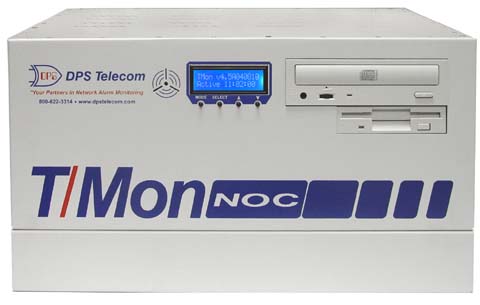 SCADA Tutorial

: A Fast Introduction to SCADA Fundamentals and Implementation.
A complete guide to what SCADA is and what it can do for you.
Real-world applications.
How to monitor, manage and control your facilities - on time, on budget and with increased profitability.
---
Average user rating:

4

out of 5 stars

(

19

reviewers)
August 8, 2011 -
12
pages - Publisher:
DPS Telecom
- Language:
English
-
Free

PDF Download
This white paper will teach you the following core SCADA concepts:
What Supervising Control And Data Acquisition (SCADA) is and what it can do for you.
SCADA isn't just a single technology. There are many different types, but they all share one thing - they give you the mission-critical data and control that you need to have in order to manage your operation. This white paper will introduce you to SCADA and show you how to leverage it in your operations.
Which industries implement SCADA systems?
Just as the solutions come in many forms, so do system users. SCADA is used in a variety of diverse industries and environments, and this tutorial covers several typical examples. You likely know that power systems and water-treatment facilities use it, but you'll likely be surprised by some of the others.
The true value of SCADA systems; Benefits through applications.
You'll discover applications for remote monitoring and control in your operations that you had not previously considered. SCADA has the potential to add millions to your bottom line (and protect and increase your top line by keeping your customers happy). When you read this full PDF guide, you'll learn how to do that.
How real-time SCADA monitoring and control will increase your operational efficiency and maximize your profitability
This guide will teach you how good remote-management technology will give you almost uncanny abilities to keep your operations running smoothly. You'll have up-to-the-second awareness AND long-term insights into your processes. It all starts with the right tools.
How SCADA systems function.
A SCADA system performs 4 key functions, and you'll review each of them in this detailed PDF guide. You'll learn about SCADA sensors, RTUs, masters (HMIs), and overarching communications networks that tie widespread SCADA gear together.
Key SCADA RTU (Remote Telemetry Unit) Features.
Choosing the right remote (RTU/PLC) is serious business, and you'll see key features to look for when talking to vendors. Know what those features are and use them to your full advantage by getting the most out of them.
Valuable SCADA Master Features
A master station (HMI) is a big investment. You don't want to make the wrong choice. In this white paper, you'll get a detailed list of benefits that any high-quality SCADA master should offer you.
SCADA examples from our experience (includes client emails, proposals, and calls).
We received this email recently:

"I am a GIS consultant with an Engineering firm in Colorado. We have numerous clients in Oil and Gas who are considering implementing SCADA on their pipeline systems.
I have been tasked with setting up a small test system here at our office and learn how to pull the data from the SCADA and display it via a web mapping application.
I am a GISp and Web Application developer, not an Engineer and have no experience in SCADA. Is there a simple system that you can sell us for testing and proof of concept reasons?"
The right solution, in this case, would be a T/Mon master station and the T/GFX mapping application. This will collect alarm data from various gear types and display it on a geographic map for review by centralized monitoring personnel.
---
One of our proposals sent to a client:
"We have prepared this proposal for the TempDefender GR and 24Vdc Transformer sparing we discussed. These are available for immediate manufacturing and shipping subject to our standard 20 day lead-time.
Really looking forward to your selections for the improved TMon interface for your pump monitoring and control service for your clients. It seems like expanding the T/Mon framework and adjusting the interface to accommodate this new service offering may be simpler and less expensive in the long run than building a multi-user, server based VTscada (or similar) solution."
For this client, DPS's Sales Engineer and quote technician teamed up to provide the client with a solution. They mention the recommended products (TempDefender GR and 24Vdc Transformer sparing) , lead time (20 days), industry (water), and benefits (simple and less expensive scada solution).
DPS proposals are very thorough. DPS Sales Engineers and quote technicians try to cover every aspect of your monitoring problems and/or needs. This includes mentioning your specific problem or needs, recommending units, mentioning your currently deployed units and it's compatibility with DPS units, and how it will benefit you.
Unless you've always purchase the same units, DPS will always provide you with technical overview(s) and application drawing(s). These documents will provide you with a clear understanding of DPS's solution. If you're concerned about pricing, DPS proposals always come with an investment page and discount schedule sheet.
---
One of our call notes with a client: "Called to ask about what kind of *scada* equipment he should use to monitor a flood zone and report when flash flood water levels get too high. I recommended a CV4 and sent a product sheet and water bug sensor info. Told him the unit would be somewhere in the $1000 range as he was looking to ballpark the numbers to the city council."
During call with a client, DPS Sales Engineers will try to jot down as much notes as possible. This client wanted to know more about "scada equipment to monitor a flood zone that'll report when the flash flood water levels get too high." After reviewing the notes and assessing the problems or needs simultaneously, the Sales Engineer will try to provide you with the best solution possible (CellVoice 4 and water bug sensor).
A formal proposal will then be created. An investment page with pricing information will also be included for budgetary purposes.
---
Click to the next page or download this White Paper to learn more about SCADA. You'll dive deeper into SCADA besides looking at the tip of the iceberg. Learn more about the different industries and their reasons for implementing SCADA. These are real world industries with real needs and real SCADA implementations.
Discover the true value of SCADA systems and how it can increase your operational efficiency and can potentially maximize your profitability. See how SCADA systems function and learn more about key SCADA RTU features.
After reading this White Paper, you can determine if SCADA is right for you. Who knows? Maybe you'll discover a SCADA application that you or your client may want to implement.
DPS Telecom can help you plan your SCADA implementation, with expert consultation, training and information resources. Learn more about SCADA now!