Configurable alarm descriptions - include detailed, actionable alarm data in SNMP traps or TL1 autonomous messages
The NG480 supports SNMP over UDP/IP, TL1 over TCP/IP, and DCP(f/x) over UDP/IP, TCP/IP, and serial connection. The NG480 can report alarms simultaneously via DCP(f/x) over serial connection and via SNMP or TL1 over LAN. The NG480 is designed to fully capture your discrete alarm data, and its configurable alarm description option lets you include detailed, actionable information in SNMP traps and TL1 autonomous messages. The NetGuardian 480 firmware includes an integrated, highly detailed granular MIB file, designed to fully capture your discrete alarm data. Mapping your discrete alarms has never been easier. You can get full visibility of all your discrete points without lengthy parsing of traps and variable bindings.
Support for TL1 Autonomous Messages
In the event your TL1 system is down, the T/NG480 can record and queue up to 100 autonomous messages. Once this limit has been reached, the messages will be overwritten starting with the oldest message on record.
Multiple Protocol, Multiple Master Support
The NetGuardian 480 is the convenient way to bridge the gap between your discrete alarms and your SNMP manager or TL1 master. The NG480 will forward alarms to multiple SNMP managers or a TL1 master via your LAN or WAN, so you can easily set up a dual redundant master system, for a complete backup monitoring plan. And on the subject of backups, the NetGuardian 480 also has dual -48 VDC power feeds, to ensure that your network monitoring is always online.
Note: Support for TL1 is a build option.
DPS is here to help.
1-800-693-0351
Have a specific question? Ask our team of expert engineers and get a specific answer!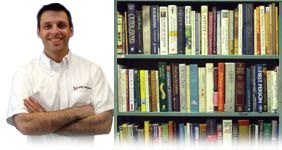 Get a Fast Answer!
Click here for more information.
Having trouble finding the perfect solution?
Get Help
No other network on the planet is exactly like yours. We manufacture hundreds of product variations per year that are customized to our clients' exact spec, all while providing training, tech support, and upgrade availability.
Send us a quick online message about what you're trying to accomplish. We'll give you a call and work with you to design a perfect-fit solution for your network.
| | |
| --- | --- |
| Hours: | Monday - Friday |
| | 7:00 a.m. - 6:00 p.m. PST |
| Tech Support: | (559) 454-1600 / support@dpstele.com |
| Sales: | Domestic: (800) 693-0351 |
| | International: 1+ (559) 454-1600 |