The NetGuardian 432 is a straight-forward RTU that lets you collect discrete alarms at your remote sites.
32 Discrete Points and 4 Relay Outputs for Complete Remote Site Visibility
The NetGuardian 432 was inspired by one of our clients who needed a device that was a cross between the NetGuardian 832A and NetGuardian 480. The NetGuardian 832 had more features than they needed, and the NetGuardian 480 had way more alarms than they could ever use at their sites.

The custom NetGuardian 432 was inspired by feedback from a DPS client. The unit features up to 32 discrete alarms and 4 control relay outputs.
The solution to this problem was simple - a 32 point alarm remote without all of the extra features of the NetGuardian 832A. The DPS engineering staff was able to work with this client to create and design this new RTU that would perfect fit their needs.
Want DPS to help you design your own RTU? DPS specializes in working with clients in all different industries (telecom, utilities, transportation, and many more) to come up with new RTU designs that are able to tackle their specific needs. If you'd like more information on DPS custom engineering...
Call 1-800-693-0351
Email sales@dpstele.com
Use the form below to submit a fast information request
To receive a price quote or ROI analysis...
Call 1-800-693-0351
DPS is here to help.
1-800-693-0351
Have a specific question? Ask our team of expert engineers and get a specific answer!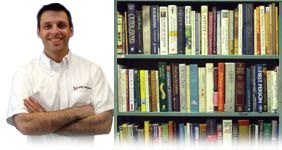 Get a Fast Answer!
Click here for more information.
Having trouble finding the perfect solution?
Get Help
No other network on the planet is exactly like yours. We manufacture hundreds of product variations per year that are customized to our clients' exact spec, all while providing training, tech support, and upgrade availability.
Send us a quick online message about what you're trying to accomplish. We'll give you a call and work with you to design a perfect-fit solution for your network.
| | |
| --- | --- |
| Hours: | Monday - Friday |
| | 7:00 a.m. - 6:00 p.m. PST |
| Tech Support: | (559) 454-1600 / support@dpstele.com |
| Sales: | Domestic: (800) 693-0351 |
| | International: 1+ (559) 454-1600 |