NetGuardian 216 G3 SMS
The NetGuardian 216 SMS uses text message technology to transmit SNMP traps to your SNMP manager, or to your cellular device as alarms become active.
---
Key Features
2 control relay outputs
16 discrete alarm inputs
Web browser interface for easy remote monitoring and configuration
Reports alarms via GSM/CDMA network or LAN connection
Works with SMS Receiver to forward SMS Notifications as SNMP Traps
Get a Quote
Our products are custom built-to-order with a lead time of only 14 days.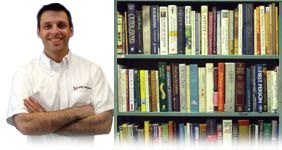 Enjoy bulk discounts on orders with 10 or more items, backed by our 30-day money back guarantee.
Contact Sales
---
With SMS, you can send real-time alerts to your technicians, warning them of potential service outages or any other danger to reliable up-time. If your site doesn't currently have a mode of communication, or simply needs a mode of backup communication, the NetGuardian 216 SMS is an affordable option for monitoring remote sites.
The NetGuardian 216 SMS supports both CDMA and GSM, allowing you to bring your own SIM card with a real phone number and get notified of alarms right away. Paired with the SMS Receiver, you can send your SNMP Traps to your master station. The SMS Receiver is a flexible device that can accept both CDMA and GSM connections natively.
If you're looking for a backup communication method in case of LAN failure, the NetGuardian 216 SMS can switch to use SMS from LAN and is a great addition to your network monitoring system. With this intelligent switching, you also don't have to worry about duplicate or nuisance alarms. It's an effective way to stay in the know of what's going on at your remote sites.
The NetGuardian 216 SMS is an affordable option to monitor sites in your network because:
Wireless CDMA/GSM - Report alarms via SMS (plans starting at $2.35 per month), either direct to your mobile phone or to your alarm master via the SMS Receiver.
Right-size capacity for small sites: 16 discrete alarms, 2-8 analog inputs, 2 controls and 1 terminal server port.
No third-party data services required.
Reports alarms to your phone, any SNMP manager, or the T/Mon Remote Alarm Monitoring System.
Build options include back panel cellular modem, serial port, or POTS modem.
Reports to a lot of SNMP managers - great for reporting alarms to different departments.
4-threshold analog monitoring (Major Over, Minor Over, Minor Under and Major Under).
Terminal server port for LAN access to switches, routers, PBXs and other serial-interface devices.
Intuitive Web Interface GUI (via LAN).
Automated 24/7 Email Alerts via LAN.
Alarm alert messages (SMS) to your cell phone.
Logs Local Events, so you can track trends and locate recurring network problems.
Optional dual -48 VDC or 110 VAC power input.
Compact rack mount form factor.
Security: Encrypted SMS messages between the NetGuardian 216 and SMS receiver, without any IP routing involved.
Will only send reports when alarms occur; however, keep alive, or "heartbeat", messages can be configured.
Comes with single rack ear (2nd Ear optional, recommended).
Free lifetime firmware upgrades.
Windows-based configuration backup utility: Stores and restores all your configuration files for mass reloading.
Optional POTS modem supplies alternate path reporting to pagers and T/MON.
Form Factor
Height

: 1.72"

Width

: 10.48"

Depth

: 6.6"

Mounting

:

Weight

: 1.5 lbs
Core Features
Control Relays: 2
Discrete Alarms: 16
Fuse: 1/2 amp GMT
LED status indicators
Power Supply: -48Vdc
Web Browser Interface
Operating Conditions
Humidity: 0-95% NC
Max. Voltage: 60VDC / 120VAC
Temperature: 32 to 140F (0 to 60C)
Optional Features
Analog Alarms: 2, 8
Internal Temp Sensor
Mounting: Wall mount
Power Input: Dual
Power Supply: +24Vdc, -24Vdc
Rack Ears: 19-inch, 23-inch
Wireless Capability: CDMA, GSM
No additional software.
---
Explore different capacities