Get voice alerts with
the new T/Mon LNX accessory -
the T/Mon Site Dialer
T/Mon is a central alarm master station that collects alarms from your remote equipment. It's a necessary tool if you have more than 10 sites. At that point, monitoring your sites individual via RTU notifications gets out of hand. While there are other master stations available, T/Mon has several key advantages: very high uptime, multi-protocol compatibility, and intelligent alarm processing.
T/Mon uptime is protected via security and redundancy
The most basic responsibility of an alarm master is to continue operating no matter what. If it fails, you're blind to network threats. T/Mon enhances uptime in a few ways.
The first is internal hardware redundancy. Hard disks are the least reliable element in most computer systems, so T/Mon maintains a mirrored set of drives. Power supplies and electrical feeds can go down, so T/Mon has two redundant power inputs.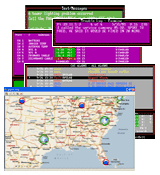 The T/MonXM interface makes alarm information easy to find and understand. View interface screen shots.
Design elements like these give you a huge boost to your remote alarm monitoring reliability. Consider, purely as an example, a hypothetical piece of equipment with one component that has 99% uptime. That means it's offline 1% of a time. That's terrible performance, but this is just a simple example and it will keep the math simple.
Now, what if we add a second redundant component, also with 99% uptime? It will also be offline 1% of the time. Assuming random distribution, however, BOTH components will only BOTH be offline 0.01% of the time. That's a 100x improvement in reliability without any improvement of individual components. Redundancy is a powerful thing.
What's New in T/Mon?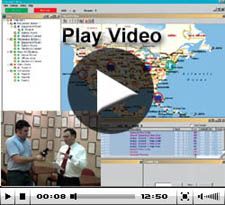 The next step is complete server redundancy. No amount of redundant components can help you if your central office loses power, gets flooded by a hurricane, or otherwise fails. With T/Mon you can deploy two complete master stations at two different locations (even on opposite sides of the world). When the primary goes offline for any reason, the secondary will take over the remote alarm monitoring duties within seconds.
Server redundancy can also be implemented in a hierarchy. I you have 3 regions in your network, you can deploy a T/Mon (or a pair) in each region, plus one more at the top of the network. On a day-to-day basis, this gives each region its own view of the network. During a crisis, each region is independent of the other, so no failure of one region will take down another. Even if the top-level T/Mon goes down, each of the regions can still monitor itself locally.
Finally, T/Mon has strong security protections. You can enforce password rules (or use a RADIUS server) and set individual access rights for each user. Protecting against the harmful actions of your own employees, whether accidental or malicious, is a big part of T/Mon's reliability.
T/Mon supports multiple protocols
Most modern masters support a small number of standard protocols. This is a lot better than the old days of individual closed protocols for each manufacturer. Still, much of that old remote alarm monitoring equipment is still in service. T/Mon supports over 30 protocols for exactly that reason. You might have hundreds of legacy remotes in the field that still work. T/Mon lets you keep using them, while also maintaining compatibility with modern protocols like SNMP and DNP. If you want to forward alarms to an enterprise-grade SNMP manager (ex. HPOV), T/Mon makes an excellent protocol mediator for legacy monitoring gear.
T/Mon intelligently filters alarms and alerts you of impending trouble
T/Mon on Your Smartphone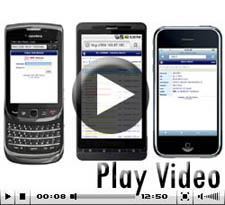 Any master can send you an email/SMS for every alarm. Good ones like T/Mon are smart about it. You only have so much time and attention. You don't need (or want!) to be woken up at 3am for a minor alarm condition. With T/Mon, you can filter nuisance alarms (temporarily or permanently) to maintain your focus on the real threats. You can also use alarm severity to dictate automatic alerts at different times of the day. You can even set up technician schedules, so T/Mon will automatically follow your weekly/monthly "on call" technician schedule.
Client Reviews. (show all)
Request More Information
To learn more about this and other unique DPS product applications, navigate to our Request Info page.
Request More Info!
Need a Quote?
Get it by: 4:15 PM Monday (today)
8:00 AM Monday
We'll Start Work on Your Detailed Quote
4:15 PM Monday
Get Your Quote (Email PDF)
It's 6:56 AM on Monday at our Fresno, CA, USA headquarters. It's early in the morning, but we'll start on your quote as soon as we get into the office.
Get a Quote