Microwave transmission involves the sending and receiving of microwave signals over a microwave link. This microwave link is made up of a string of microwave radio antennas located at the top of towers at various microwave sites.
Microwave Transmission is Considered a 'Line of Sight' Technology.
Microwave transmission is considered a 'Line of Sight' technology. This is because the proper functioning of microwave transmission requires that the airspace between two microwave towers be clear of mountains, buildings, and other objects. These things can block microwave signals. Microwave transmission is limited by this need for a clear line of sight. It is also susceptible to attenuation by the atmosphere. For these reasons, microwave transmission is only widely used in areas inaccessible by LAN or other transport methods.
Analog or Digital Options with Microwave Transmission.
Microwave gear can be used to transmit both analog and digital microwave signals. Analog microwave transmission is often a more cost-effective solution for microwave site staff. It doesn't require the purchase of any new equipment. You also don't have to train your staff on new transport systems. An extra benefit of familiar analog microwave transmission is that your operators know its exact transport capacity.
Users of digital microwave transmission find it easier to obtain support and gear for their systems. That's because digital transmission is the newest, most advanced form of microwave communication. Digital microwave transmission methods can support more verbose protocols. This enables increased data exchange along the microwave network. The increased speeds will also provide faster microwave system polls.
Monitoring Your Microwave Transmission Equipment Protects Your Reputation.
You need to monitor all of your mission-critical microwave gear. It doesn't matter what your microwave transmission method is. Monitoring enables you to quickly respond to microwave transmission errors. This quickly brings your network back online to protect your revenues. It also safeguards your reputation with your customers.
Troubleshoot Your Microwave Transmission Using Ring Polling
Microwave sites are most likely found in a ring formation. That's why you can use your network monitoring system to perform advanced monitoring applications. One such technique for determining the locations of problems is ring polling. This troubleshooting technique will also allow you to continue microwave transmission during a break between single sites.
Microwave data is sent from site to site sequentially, and can be sent from either side. This is known as 'backhauling'. During a break, you can continue transmitting data by simply sending messages in two directions. This will also allow you to identify where a problem has occurred. You just need to find the site where the microwave transmission is being stopped.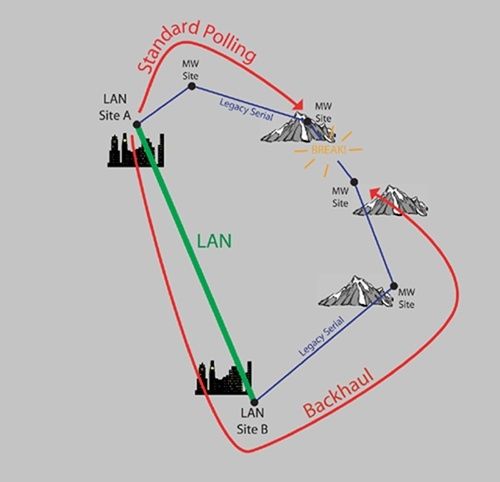 Safeguard Your Microwave Transmission Equipment with a KDA 864 RTU.
The KDA 864 RTU is advanced remote that can be used for your ring polls. It also works for other microwave monitoring functions. Packed into a compact, 19-inch unit, the KDA 864 includes 64 alarm points and 8 control points. KDA RTU's can also be connected to up to three additional units. This provides you with the maximum point capacity for your microwave sites. The KDA can work with your 202 modems along microwave base bands of 0-4, and FSK modems on 4-8 and 8-12 base bands. The KDA 864 will give you the visibility you must have of your microwave transmission equipment. It has support for a number of different protocols.
Deploy a KDA 864 RTU to Protect Your Bottom Line Today.
Don't let a major network outage destroy your reputation as a reliable service provider. Deploy a KDA to monitor your microwave transmission devices. This ensures that your customers receive the industry-leading network uptime they deserve.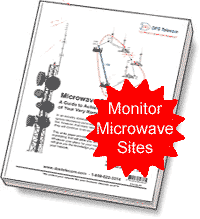 Download the Microwave Transmission White Paper.